7 February 2023
EC-Council The Best Ethical Hacker Certification In CyberSecurity.
EC-Council: Meet the global leader in cybersecurity education.
EC-Council is the most prestigious and renowned certifier of ethical hackers in the world. In fact, every cybersecurity professional knows that if they don't have certification, they know that this is one of the prerequisites for anyone who wants to be an authority in the area.
EC Council is responsible for and developer of the world famous EC-Council Certified Ethical Hacker (CEH), Computer Hacking Forensics Investigator (C|HFI), Certified Security Analyst (ECSA), License Penetration Tester (LPT) programs. Logo among several others offered in more than 60 countries around the world.
As well as these certifications are recognized worldwide and have received endorsements from various government agencies. Including the US Federal Government and the US National Security Agency (NSA) and the Committee on National Security Systems (CNSS). thus certifying EC Hacking Council Ethics Certification (CEH), Network Security Administrator (ENSA).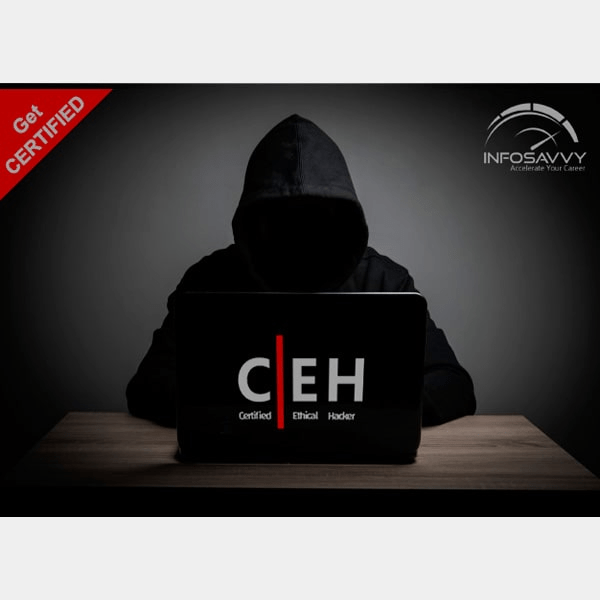 EC-Council and the big obstacles of the beginning.
We know that nothing is easy in the beginning, right?
But the EC-Council beyond the normal difficulties of any enterprise still had a big obstacle to overcome. Namely, the word Hacker.
Although the term Hacker has its roots many decades ago, derived from the manipulation of hardware, passing long-distance calling techniques using whistles found in cereal boxes in the 90s.
When the term hacker appeared in the media, it was linked to attitudes of young troublemakers and to some cases of invasions that already had refinements of criminal actions by small groups. Then these began to fraudulently benefit through attack and data hijacking, all this happening amid the increasing deployment of large corporations into the information age.
And as soon as the term hacker was mistakenly making headlines it was always linked to illicit happenings. However, the EC-Council challenge continued.
It was then in the early 2000s that computer hacking began to be recognized as a profession. Finally, this is when EC-Council started the Certified Ethical Hacker. But at that time it became evident that everyone ignored the first two words, Certified Ethical, and simply focused on the third, Hacker.
Even today the Hacker label carries with it a stigma, in the minds of business professionals, that denote the hacker as a bad character. In short, someone who just wants to damage things, break into systems and steal confidential information, or someone scouring the dark web doing sinister things.
Many organizations have avoided endorsing any form of hacking or testing their networks out of fear. So the EC-Council needed to break this paradigm.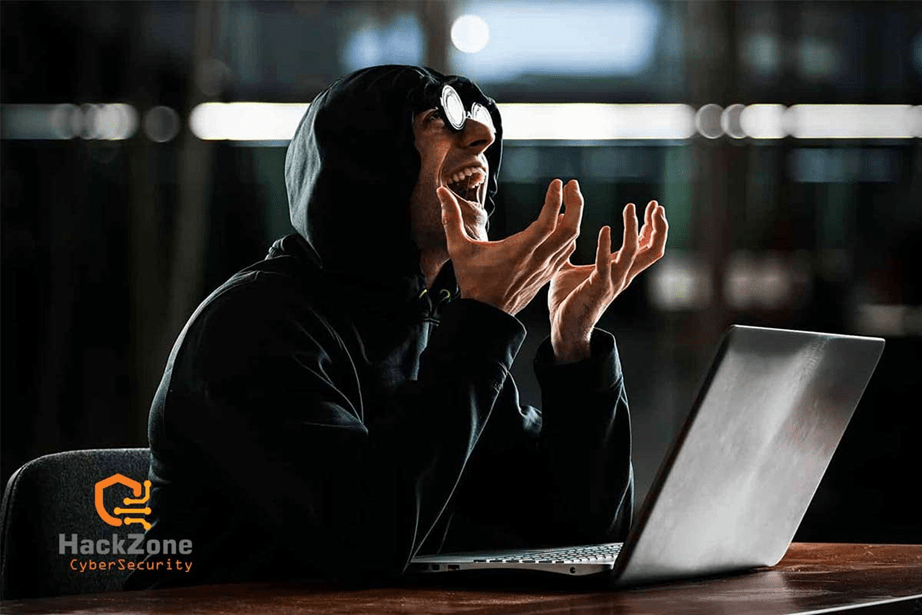 First EC-Council certification.
EC-Council launched the CEH Certified Ethical Hacker in 2003 amid skepticism and doubts and provides cybersecurity professionals with a guide to establishing legitimacy in their testing processes. As well as a way of communicating to the world a framework under which a new practice was born, Ethical Hacking.
Almost 20 years later, in the midst of the worst chaos faced by humanity in the last century. In other words, companies and governments have found themselves in a race against time to connect their employees remotely to companies, thus creating numerous security breaches.
And in this moment from the small to the big company, everyone turns their attention to how to defend themselves. In other words, the EC-Council gets stronger.
Faced with this situation, as soon as a company understands that it is necessary to protect itself and goes in search of professionals who can help. Therefore, they all come across the cybersecurity analyst also known as Ethical Hacker.
These days, many organizations and governments participate in both defensive and offensive cybersecurity activities. That is, through network configuration, risk assessment, vulnerability analysis, penetration testing, proactive network defense. However, in the case of government entities, Computer Network Defense, Computer Network Exploitation and Computer Network Attack commonly known as CND, CNE and CNA.
Structure for the first CEH – EC-Council certification.
In the beginning, the EC-Council created a framework for Ethical Hacking certification, in 5 phases. Thus, showing a measurable and repeatable methodology to identify vulnerabilities and the corresponding exploits available.
By establishing a standard methodology and definitions, the CEH was defined as an entire profession. However, today more than 250,000 cybersecurity professionals in 145 countries have been trained to be Certified Ethical Hackers.
Soon a simple search for the word CEH on LinkedIn will reveal over 70,000 active professionals who hold the EC-Council certification. In fact at various levels in many of the world's leading companies and government entities. In short, EC-Council's CEH has been the benchmark certification for nearly 20 years.
Is EC-Council Certification Worth It?
Cybersecurity, particularly Ethical Hacking, has seen a huge increase in demand and popularity over the last 15 years. So what the EC-Council preached so long ago was finally happening.
Above all, this rapid escalation created an opportunity in the market for opportunistic companies willing to accept their money in exchange for poor quality education. However, EC-Council is always trying to raise awareness of this matter.
The question you need to ask is:
In fact, how good are the courses and will what they're selling actually benefit you in the long run?
This is certainly a question that is asked daily by certification companies around the world.
If we are going to create a certification for personnel, how can we ensure that we are running the program properly and that we are not misleading people?
Undoubtedly, EC-Council always sets the highest level in its international certifications according to the most competent bodies.
The answer is simple, independent third-party validation. No, we're not talking about customer testimonials, we're talking about ANSI, or American National Standards Institute, specifically, ANSI 17024.
Whereas the accreditation body that follows the rules of the Department of Education of the United States of America as professional training and certifications are different.
ANSI 17024 Regulated Organizations follow strict standards around the development and maintenance of their exams.
Exam plans are carefully crafted through a 10-step process that includes:
Job Identification in Industry
Work Task Analysis
Pattern Mapping
Development of teaching material
KSA identification (knowledge skills and abilities)
Laboratory Development
exam development
Qualified panel assessment
Throw
Review, monitoring and continuous improvement
Thus EC-Council is proud of its quality standards and of everything it offers its students.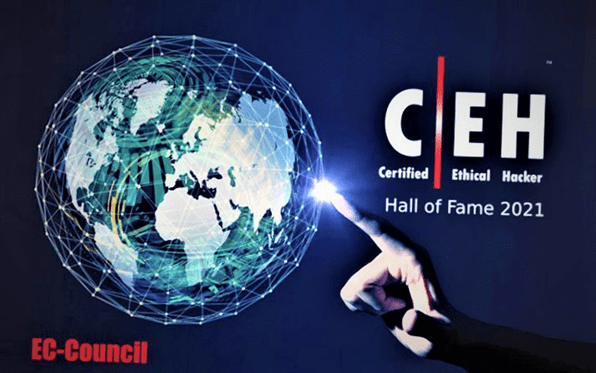 All this with the quality certified by the EC-Council.
Above all, EC-Council is on a mission to better define cybersecurity job roles and establish core certifications that help drive the industry forward through our certifications.
ANSI maintains a program through an important pre-launch process that selects effective and credible programs that deliver real on-the-job benefits to our certification holders.
As we at EC-Council whenever we have the opportunity, we strongly advise anyone interested in specializing and making sure: Always ask before you buy when selecting professional certifications, especially in the cybersecurity area.
Recognition by the DoD and NCSC.
Good for you to understand more in depth our quality of education, when it comes to cybersecurity in the United States, the US Department of Defence is the biggest employer.
The DoD is pervasive and its requirements are many when it comes to cybersecurity officials. In this sense, EC-Council guarantees quality.
Similarly, to ensure that workers meet a minimum baseline standard, DoD guideline 8570 was created, providing high-level categorization of job functions, requiring professional certification for 100% of workers.
For 11 years, EC-Council has played a key role in certifying top-tier cybersecurity professionals, known as cybersecurity service providers or CSSP roles.
We recently added our Executive Leadership, CCISO, as well as our forensic certificate, CHFI to this list in their respective categories, but for CEH, we are a required baseline certification for over 300 cybersecurity job roles published in four of the five CSSP categories.
Like the Information Security Assurance Department, DISA maintains the list of valid credentials here .
Also, in a show of trust and security, the National Cyber ​​Security Center (NSSC) is a UK government organization that provides advice and support to the public and private sector on how to prevent computer security threats.
Based in London, it has provided NCSC Certified Training accreditation to the EC-Council's world-renowned Certified Ethical Hacker – CEH and ECSA Certified Security Analyst programs.
How is EC-Council training delivered?
Gone are the days of teaching through PowerPoint projections, today's students demand truly solid and technologically rich learning experiences. In this sense, EC-Council guarantees this to its students.
But teaching tactical cybersecurity skills can be challenging, because we teach our students to break things. Because they improve their skill set to explore their targets in the future without breaking them, but in the beginning they all break things and a lot…
This learning process can be very taxing for the installation, but EC-Council is committed to this quality. That is, where they learn, the IT administrators responsible for the machines are always in a constant race to fix and maintain the proper settings.
Practical training by iLabs EC-Council.
In advance, that's exactly why we created the iLabs EC-Council. Through iLabs, we create a fully private virtual cloud of machines for each student.
Embedded in this private cloud are over 2,200 hacking tools, malware, viruses, trojans, target machines, hard drives, etc.
All used as part of the EC-Council learning experience. For example, as we teach students about SQL injection attacks, our course will teach what SQL injection is, common command lines used to test vulnerability. But at iLabs, we provide our students with an attack machine as well as a target machine with a pre-configured website that is configured to be vulnerable to SQL injection.
Just as students can carry out the attack, create users, escalate privileges and eventually hack the server through the web front end.
Having immediate access to vulnerable targets helps students identify what they are looking for and how to behave. So also creating the ability to repair the code, eliminate the vulnerability and ultimately remediate the risk.
Finally, all of this is available 24/7 through a fully automated Cyber ​​Range tool – iLabs EC-Council.
There is no need to wait for the lab to open, schedule an appointment or wait for setup, our tools work via a simple web connection in the browser.
In conclusion, we offer over 140 exercises and labs to help students master the skills acquired in our courses.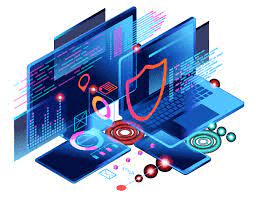 EC-Council Strong Global Community.
As an EC-Council Certified Ethical Hacker, you will be in good company.
Above all, there are several communities around the world that are proud to represent their status as EC-Council Certified Ethical Hackers.
With more than 70,000 professionals on LinkedIn with our credential and more than 250,000 people who have gone through the program, CEH is a well-known credential.
Be that as it may, becoming active in the information security community while maintaining recognized credentials has the potential to open up a world of opportunity for you.
Conclusion.
Well, we know that cybersecurity professionals are in great demand these days and EC-Council is proud of that. However, knowing how to choose with whom and where is one of the main points that define the high performance professional for the curious.
Large companies are increasingly looking for professionals with internationally recognized certifications, especially those bearing the EC-Council name.
So this is not a market for amateurs!
Every day thousands of new attacks occur, India in the year 2021 unfortunately led the world ranking of cybercriminal attacks.
This information only reinforces that the cybersecurity professional will be increasingly in demand.
India has few professionals for a lot of demand, causing large companies to hold real auctions to see who pays more for a certified professional.
In fact, this occurs not only in India and after the pandemic, many companies around the world began to understand that professionals working remotely is possible.