7 February 2023
Cybersecurity tools.
Cybersecurity tools are great strategies to help keep you safe. CyberSecurity software is essential for the cyber security and privacy of a company or individual.
Cyber ​​security is the method used to protect the network, system or applications from cyber attacks. So it is used to prevent unauthorized access to data, cyber attacks and identity theft.
Application security, information security, network security, disaster recovery, operational security, etc. However, these are the different parts of cybersecurity. Incidentally, it needs to be maintained for various types of cyber threats like Ransomware, Malware, Social Engineering and Phishing.
Therefore, we will soon learn about the main cybersecurity tools to help you on this journey.
All cybersecurity experts repeat the same thing: Cyberattacks will become more violent and will continue to pose serious threats against all users of technology.
Businesses, in particular, become prime targets for cybercriminals due to the nature of the data and information they process and store. Additionally, in 2018 there was a series of data breaches targeting large companies that resulted in the personal and financial records of millions of customers being stolen.
Being a victim of cyberattacks can be a huge financial blow to businesses as the cost of dealing with an attack has increased to $1.1 million on average. Above all, it can be even more devastating for small and medium-sized businesses. But in addition to these monetary costs, companies can also lose credibility and the trust of their customers.
Needless to say, companies must improve the protection of their infrastructure and networks against cyberattacks.
Fortunately, the cybersecurity space has been continually working on developments to keep up with evolving threats, which is why cybersecurity tools are so important.
Discover these cybersecurity tools
Here are some tools companies should consider adding to their arsenal to increase their defenses.
XPoLog

Now let's get a better understanding of our first cybersecurity tool.
Companies must know what exactly is happening in their infrastructure. After all, fortunately, computers and digital devices have built-in recording mechanisms that record most of the computing processes that take place within them.
Logs can reveal patterns and trends that could be indicative of a security breach or malware infestation. However, as log files are information stored in plain text format, performing log analysis manually can be a cumbersome process.
One way to access logs effectively is by using a log analysis tool like XpoLog. So the solution is to collect log files from sources like servers, endpoints and applications in real time.
Through artificial intelligence (AI), it analyzes and analyzes the information contained in these records to identify alarming patterns. In fact, the insights generated from the analysis can readily inform administrators of any issues that warrant attention. Want to know more, click here.
Imperva – Application and data protection

Attackers are constantly probing infrastructures. Therefore, it is critical to have mechanisms that prevent malicious traffic from accessing key network resources such as web applications and databases.
This can be done through the use of web application firewalls (WAFs) and data protection services.
Imperva has been a leading name in WAF and Distributed Denial of Service (DDoS) mitigation. As such, most organizations now maintain hybrid infrastructures consisting of on-premises devices and cloud components. Then they use as instances, storage and data warehouses.
Imperva's WAF can be deployed to protect these resources. It also profiles traffic and transactions performed and prevents malicious traffic and actions from accessing these components. Want to know more, click here .
Metasploit – Pentest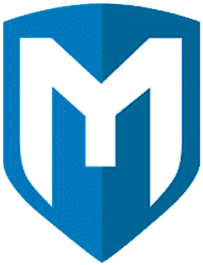 Now our third cybersecurity tool.
Integrating security tools into the infrastructure is one thing; checking that they actually work is another.
Companies shouldn't wait for real cyberattacks to happen to find out if their solutions have been properly implemented. However, they can be proactive and test their own defences.
Administrators can perform penetration testing using frameworks like Metasploit. Anyway, it's an open source tool that can be configured to check for exploits and even deploy a payload on vulnerable systems.
Metasploit also features selected evasion tools that could bypass existing security measures. After all, it can be used on Windows, Linux and Mac OS X systems.
Discovering security gaps gives companies the chance to address these issues before an actual attack occurs. Want to know more, click here .
Hoxhunt – Anti-Phishing

The human element remains the biggest vulnerability in a company's cybersecurity chain.
More than ninety percent of security breaches are caused by human error. Incidentally, this is why cybercriminals still actively employ social engineering attacks, such as phishing, to try to compromise infrastructure.
These attacks trick users into providing their credentials or installing malware on their systems.
HoxHunt solves this by teaching users how to check if an email is a phishing message or if a website is malicious.
Companies can train users using simulated phishing attacks. Hoxhunt's AI-driven engine even lets you customize these attacks to copy the look and feel of real-world attacks.
Users can report these attacks through a special plugin and get immediate feedback on how each one is performing. Want to know more, click here .
Special tools for you
Here are tools you should consider adding to your arsenal to boost your defenses.
Now we're going to have some very special tooltips and which I think has everything to do with another topic that you might want to know a little more about reverse engineering.
wireshark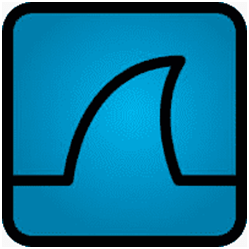 Now let's get a better understanding of our fifth cybersecurity tool.
Having a solid foundation in networking is essential to becoming a good penetration tester. After all, the internet is a bunch of complex networks that communicate with each other. If you are new to Networking, I recommend this playlist by Network Direction.
Wireshark is the best network analysis tool in the world. Although this is open source software that allows you to inspect data in real time over an active network.
Wireshark can dissect data packets into frames and segments, providing detailed information about the bits and bytes in a packet. Especially Wireshark supports all major network protocols and media types.
Wireshark can also be used as a packet detection tool if you are on a public network. Wireshark will have access to the entire network connected to a router. Want to know more, click here .
nmap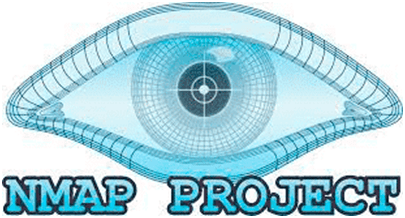 Nmap is the first tool you will come across when starting your career as a penetration tester. So Nmap is a fantastic network scanning tool that can give you detailed information about a target. In short this includes open ports, services and the operating system running on the victim's computer.
Nmap is popular with penetration testers for many reasons. It's simple, flexible and extensible. However, it offers a simple command line interface where you can add some flags to choose different types of scans. Nmap offers simple ping scans to aggressive scans that provide detailed ports and service information. Want to know more, click here .
Ncat (formerly Netcat)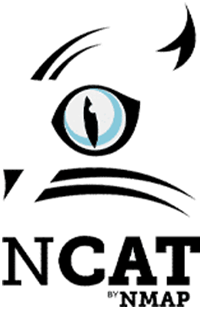 Now our seventh cybersecurity tool.
Netcat is often called the Swiss Army Knife on networks.
Netcat is a simple yet powerful tool that can view and log data over TCP or UDP network connections. In fact, Netcat works as a backend listener that allows for port scanning and listening.
You can also transfer files through Netcat or use it as a backdoor to the victim's machine. So this makes it a popular post-exploitation tool for establishing connections after successful attacks. Netcat is also extensible due to its ability to add scripts for larger or redundant tasks.
Despite Netcat's popularity, it was not actively maintained by its community. The Nmap team built an updated version of Netcat called Ncat with features including support for SSL, IPv6, SOCKS and HTTP proxies. Want to know more, click here .
Conclusion
If you are interested in this area, we have professional courses with international certification to start working in this market and many others. Transform your career and join this highly profitable cybersecurity market.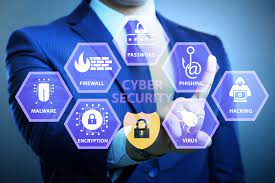 In today's networked world, everyone from government agencies to banks stores critical information in the cloud.
Cyber ​​attacks even have the potential to cripple an entire nation. So securing these networks is not an optional choice, but an absolute necessity.
Whether you're a beginner or an experienced cybersecurity engineer, you'll find these ten tools invaluable. Good luck on your journey to becoming a successful penetration tester.
And if you want to be part of the elite of the cybersecurity market, join us.
To always remain well informed about the main issues in information security, follow our blog and follow all the news.