27 July 2022
Combine Your Blog Post And Email Marketing Strategy For Better Results.
When it comes to writing blog posts, you probably don't think about them beyond hitting the publish button and promoting them on social media.
You may already have an email marketing strategy in place as well but that's often a completely separate thing.
But what if you combined what you do on your blog with your email marketing endeavours?
That could be a way to reach your goals with a two-pronged attack.
HOW PLANNING AHEAD CAN HELP YOU ACHIEVE YOUR GOALS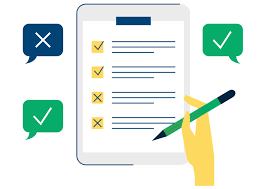 I mentioned in my last post that being prepared can help you get more subscribers and shares.
I've found a good way to do that is to plan at least a week in advance for the whole week.
That way, you can plan ahead and decide what you would like to achieve by the end of the following week.
Say you decide to promote a particular product that week.
Writing around that subject on your blog for the whole week can help to keep it in people's minds for longer.
Combining that with sending an email to your subscribers will help that process even further.
People don't usually make a decision about something on reading about it once after all.
BUILD A RELATIONSHIP WITH YOUR EMAIL SUBSCRIBERS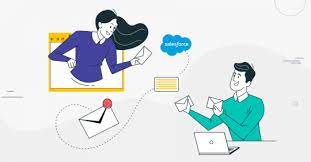 When it comes to your email subscribers, you want to add value and build relationships in order for them to stay on your list.
You need to make your emails interesting and something that your subscribers look forward to.
That means you need to use your personality and occasionally talk about your personal life but don't overdo it!
For my email marketing strategy, I send out reasonably short emails every time I publish a blog post.
The way I look at it, they don't want to become a blog post in their own right.
Why? Because they're designed to get someone to click a link in my email and head over to my blog.
The blog is where I provide the valuable information my subscribers can't afford to miss!
FOLLOW UP EMAILS CAN HELP TO CEMENT THINGS IN SOMEONE'S MIND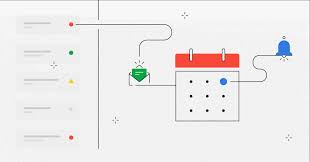 OK, so you've planned out your week.
You've published your blog posts and sent broadcasts out to your subscribers to tell them all about the posts.
You've also shared them on social media sites and blogging networks.
Is that the end of your marketing for those blog posts?
No! This is where another part of your email marketing strategy kicks in with follow-up emails.
If someone clicks on the link in the email to your blog post they're showing an interest in what you've shared.
So, don't miss out on the opportunity to send them a follow-up email giving more information.
WHY I USE GETRESPONSE FOR EMAIL MARKETING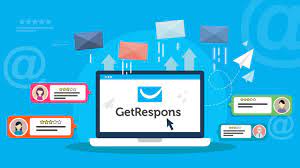 I've been using GetResponse for a while now for my email marketing efforts.
One of the things I love about them is that you can set up autoresponders based on email opens or links clicked.
That's perfect for doing follow-up emails on automatic pilot to the people who have clicked through to your blog posts.
If you've planned the week before what your blog posts are going to be about then you can also do the same with the autoresponders.
Your blog schedule and email marketing can become a targeted combination instead of two completely separate strategies.
DO YOU HAVE A COMBINED BLOG AND EMAIL MARKETING STRATEGY?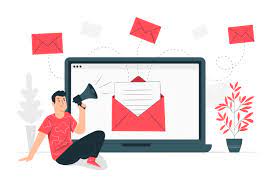 From the email lists I've subscribed to, I've only seen a handful of people who combine their blog posts with their email marketing strategy.
Generally, most of their emails don't relate to what they're writing about on their blog and vice versa.
I've tried that and for me personally it didn't work because it wasn't targeted enough.
But what about you? Do you treat your blogging and email marketing as two separate things or do you combine them?
Let's get the discussion going in the comments section below!