12 April 2022
How To Disable Gmail Notification On Android.
today our blog is about how you can disable Gmail notifications on Android. So, Gmail is the most flexible and reliable application based on the latest technology used in the present scenario. Whereas Android is one of the flamboyant things which enables you to disable Gmail notification on your android device. Today users are using these amazing features in order to fulfill their multiple purposes be it about receiving emails or about sending emails. It possesses the best storage capacity and better security features for email. But there are some issues encountered by the users regarding the bugs but in that case, you don't have to worry because you can fix it in very simple ways.
When the users disable their Gmail account notification on their android device then they can attribute a lot of incredible traits because it is filled with various malware and Trojans which can hamper your work at a great extent.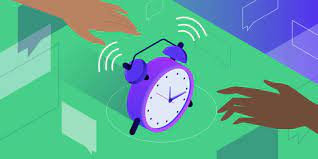 Simple ways to disable Gmail notifications on android
There are some steps that you can follow to get access to this application but before that user who is using it for the first time will have to install the Gmail application from the play store. The steps are as follows:-
Firstly, all you need is to open the Gmail application and hit the option of 'MENU' key.
After that, you can have to scroll down to the 'SETTINGS'.
Then, you have to click on the email account.
Now, hit the option of 'INBOX SOUND AND VIBRATE' that will authorize you to customize your notifications.
After that, now you should uncheck the notifications and check the box to deactivate notification in your Gmail application.
Finally, the new settings will be saved automatically.
Hence, these are some of the very simple steps that you can follow in order to get reliable solutions to disable Gmail notifications on android device.
Advantages of disabling Gmail notifications on Android
There are various benefits of disabling Gmail notifications on android because once you disable the notification then it will never going to annoy you anymore and definitely makes your work and living really hassle-free. Sometimes it happens that you do not want any interruptions while you are performing any task but this notification will keep on buzzing so, in that circumstances you should activate the do not disturb services by disabling the notifications. However, you can access the feature that you can get notifications of only those messages which you want and rest of it you can disable. And it is one of the finest features of Android bundled with very newest technology which is very beneficial in every manner and it will not hamper your work and apart from that, you will get yourself introduced with one of the new features.